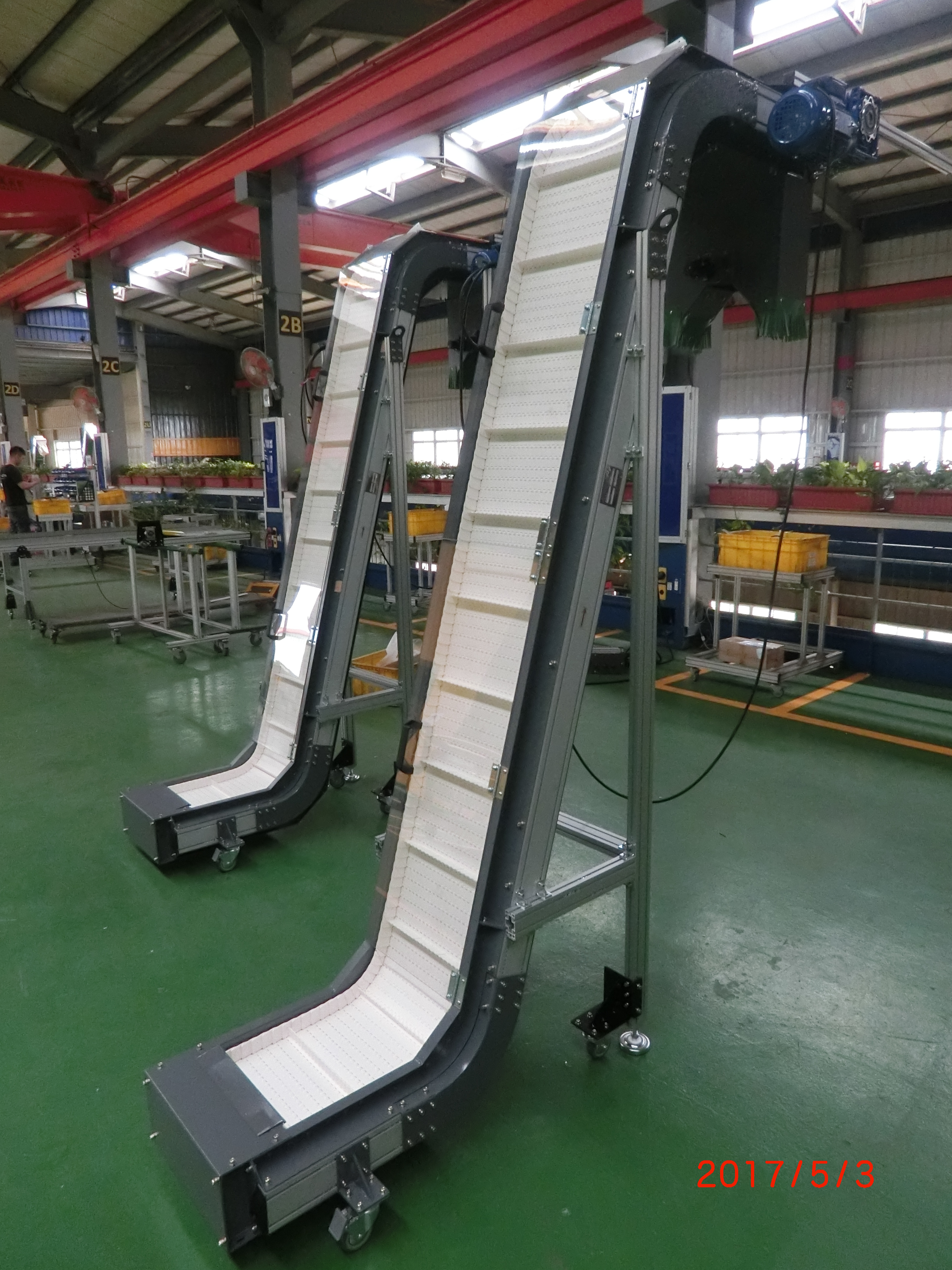 "Automation" is generally used in simple and highly repeatable processes. Flexible factories have always taken a pragmatic approach in integrating automated operations., And make process goes smoothly through continuous improvement.
This case is to improve and integrate the distribution of conveyors on different production lines. When the production line is full, the mechanism on conveyor will shot down one side to control the diversion. And for different types of conveying objects, goes with the most suitable conveyor belt to solve the modern automation. Due to conveying objects are attached with oil and cause PVC belt worn-out fast, so Li Chen Company improved PVC belt into PP plastic belt. PP plastic belt is resistant to acid and alkali, easy to clean, and it is made up piece by piece, so it's also easy to dismantle. In addition to extending the service life of the conveyor, it can also significantly reduce maintenance costs.
From the experience of promoting digitalization and automation to date, dual track operation should be performed. In the implementation of automated adjustments, we must also look forward to whether this adjustment can enhance corporate growth. Seek a solution and get the right balance between long and short term.
The automated reforms take time. While pursuing short-term efficiency, long-term planning and improvement are equally important. Are you still having doubts about your production line planning? Seeking help to increase production capacity? Pick up the phone and look for the most professional Lichen Conveyor Company sales team to assist you!
Yuan Yu's automatic conveyor machine systems have been using in wide ranges of different industrials and conditions. From traditional industry to electronic industry all need to use it and also plastic injection-molding,automatic packing machine, wood processing conveyors, labeling conveyors, inkjet coding and marking conveyors, metal detector conveyors blow molding machines, aluminum extrusion conveyors, iron turning conveyors,conveyors for punching, food processing conveyors, restaurant process conveyors, clothes washing conveyors, agricultural conveyors.
Let the products of Yuan Yu become a critical element on your production line!