This time, we helped customer plan a carton conveyor line. In order to match the end carton stacking and the directionality of the robotic arm to pick up the carton, we set up a carton turning mechanism above the aluminum extrusion belt flat conveyor. After this mechanism, it will be turned 90 degrees, and a set of side push cylinders are installed on the side of the next conveyor. Through the action of the cylinders, the cartons will be pushed sideways to the working platform next to the conveyor, let the robotic arm to pick up the carton.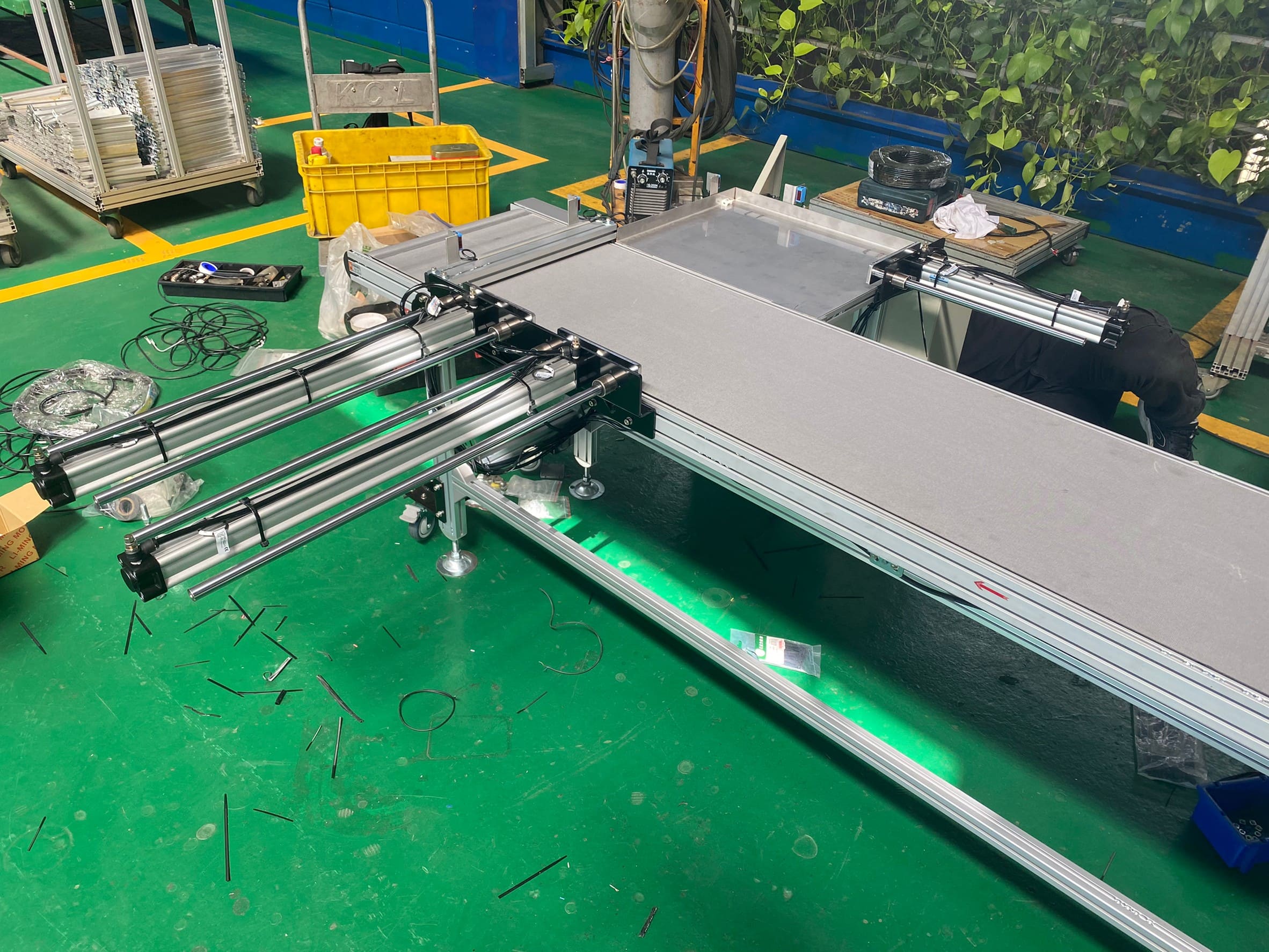 Because the side-pushing action of the carton can easily cause the belt to deviate, this time the belt adopts gray double-sided yarn and guide strip inside the belt. The surface friction of double-sided yarn is smaller than that of PVC. And different from the common white double-sided yarn, gray is less likely to see dirt. This design not only reduces the surface friction between the carton and the belt, but the inner guide under the belt can also keep the belt in the middle.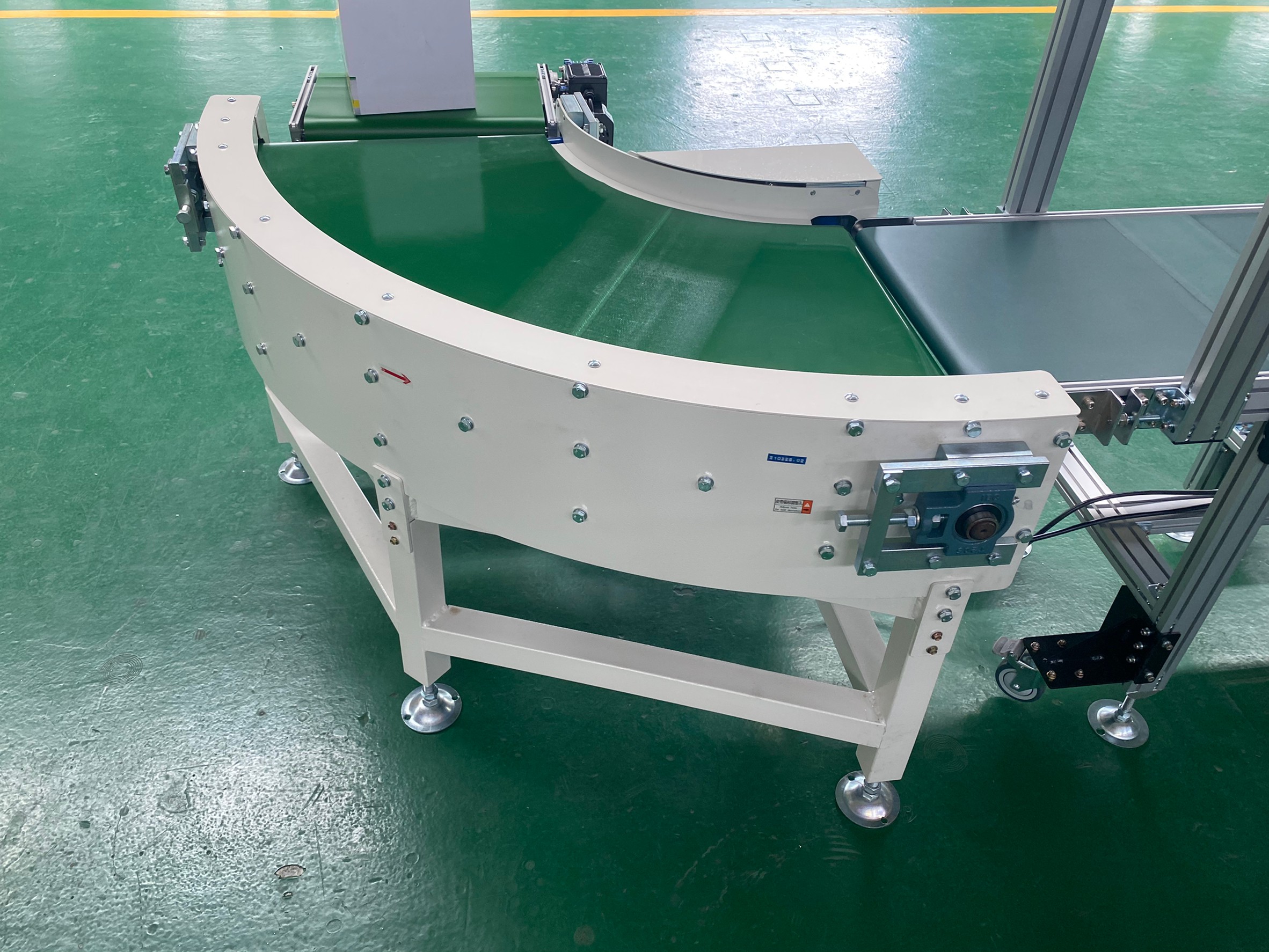 Yuan Yu's automatic conveyor machine systems have been using in wide ranges of different industrials and conditions. From traditional industry to electronic industry all need to use it and also conveyor, conveyor belt, conveyor belt equipment, belt conveyor, roller conveyor, assembly line belt conveyor, automation equipment, aluminum extrusion belt conveyor, chain plastic plate belt conveyor, plastic injection conveyor equipment, ultra-thin type belt conveyor, lifting conveyor, screw conveyor, stainless steel conveyor, crawler conveyor, agricultural conveyor equipment, safety fence, bar storage racks, metal detector conveyor equipment, belt baffle hopper type conveyor, die-casting aluminum industry conveyor equipment, mold racks, lifting conveyors, submerged belt conveyor, automation machinery, clean room conveyors, iron filings conveyor equipment, punching conveyor equipment, conveyor, packaging machine conveyor belt equipment, labeling machine conveyor equipment, combined storage racks, tabletop conveyors belts, printing machine conveyor equipment, hollow forming machine conveyor equipment, automated conveyor equipment, woodworking machinery conveyor belts, laundry factory conveyor equipment, food equipment conveyor, drawer mold racks and material racks, mobile pipe storage heavy duty cantilever racking, aluminum extrusion work tables, Taichung conveyor belt equipment, Taichung automation equipment, Taichung conveyor equipment, Taiwan conveyor equipment. Let the products of Yuan Yu become a critical element on your production line!