Today we're going to introduce how we design this hopper belt conveyor to help the customer to increase the capacity and achieve the great sealing performance.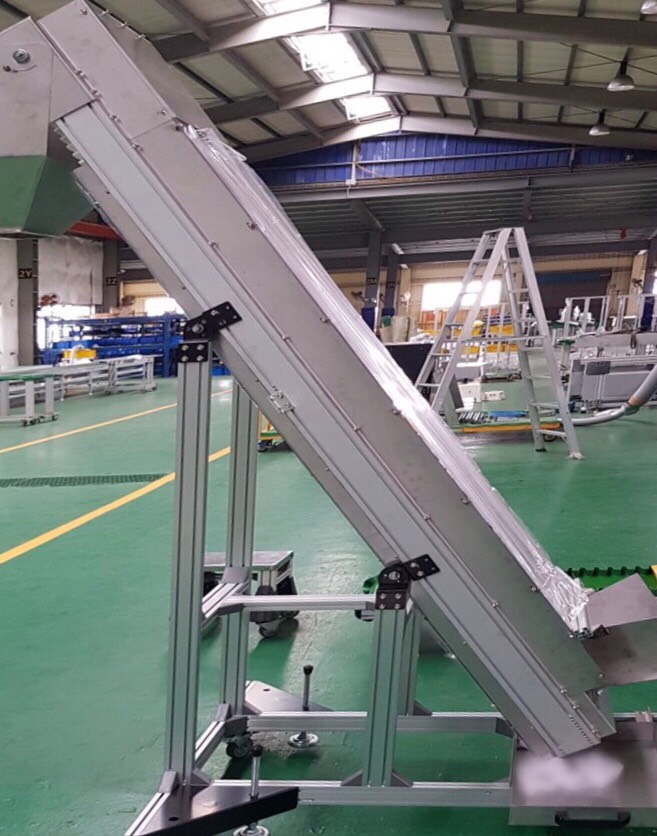 The delivery item is dolomite chip. Look at this very cute belt it is called corrugated walls ,but the devil is in the details, without this belt the chips will fall into the body machine and may stop the operation.The PC cover for upward and downward can be used for dust protection. That can keep the enviroment clean and avoid the chips not to spill on the ground while running.Look down to the tray is connected between the body and the hopper, through this tray to let the chips won't fall too much on the belt at a time.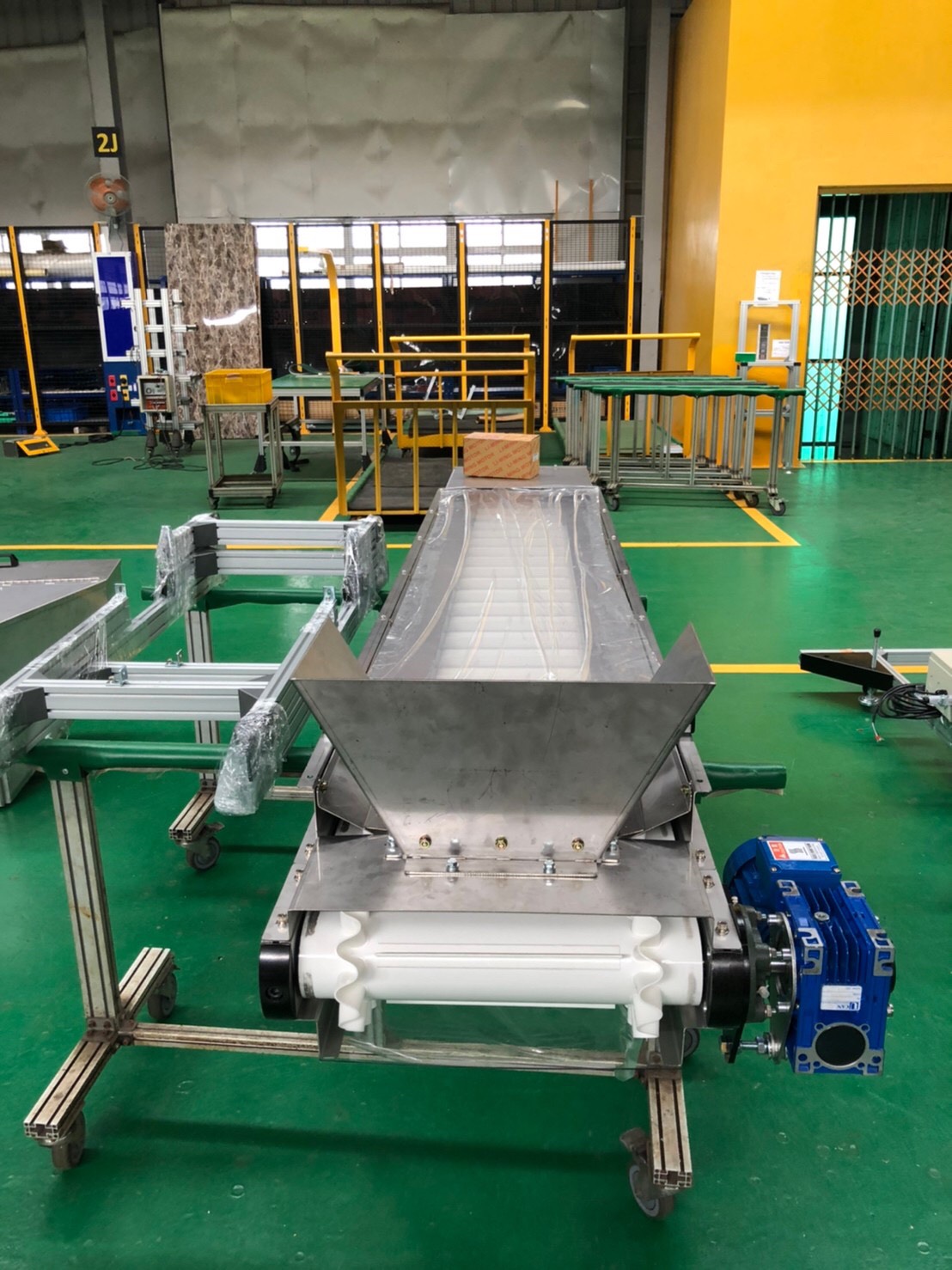 At the same time, to use the vibrating motor to drive the chips onto the tray and then transport it smoothly to the belt.If you have any questions about capacity, please contact Yuan Yu!
Yuan Yu's automatic conveyor machine systems have been using in wide ranges of different industrials and conditions. From traditional industry to electronic industry all need to use it and also conveyor, conveyor belt, conveyor belt equipment, belt conveyor, roller conveyor, assembly line belt conveyor, automation equipment, chain plastic plate belt conveyor, plastic injection conveyor equipment, ultra-thin type belt conveyor, eluminum extrusion belt conveyor, lifting conveyor, stainless steel conveyor, crawler conveyor, screw conveyor, safety fence, bar storage racks, metal detector conveyor equipment, belt baffle hopper type conveyor, mold racks, agricultural conveyor equipment, lifting conveyors, submerged belt conveyor, automation machinery, die-casting aluminum industry conveyor equipment, clean room conveyors, iron filings conveyor equipment, conveyor, packaging machine conveyor belt equipment, labeling machine conveyor equipment, combined storage racks, tabletop conveyors belts, printing machine conveyor equipment, punching conveyor equipment, hollow forming machine conveyor equipment, automated conveyor equipment, woodworking machinery conveyor belts, food equipment conveyor, drawer mold racks and material racks, mobile pipe storage heavy duty cantilever racking, laundry factory conveyor equipment, aluminum extrusion work tables, Taichung conveyor belt equipment, Taichung automation equipment, Taichung conveyor equipment, Taiwan conveyor equipment. Let the products of Yuan Yu become a critical element on your production line!