The purpose of mechanical automation is nothing more than to hope to accomplish many things in the shortest time. The conveyor belt is nothing more than the connection of the conveying points.
This case is a Screw supply and receiving conveyor customized for a customer in central Taiwan. The upper section is for the personnel to place the materials on the jig-type chain conveyor to be processed by the arm. After the completion, the arms are taken out and placed on the flat belt conveyor. During this time, the staff can fully do other things and wait for the staff to take out the materials.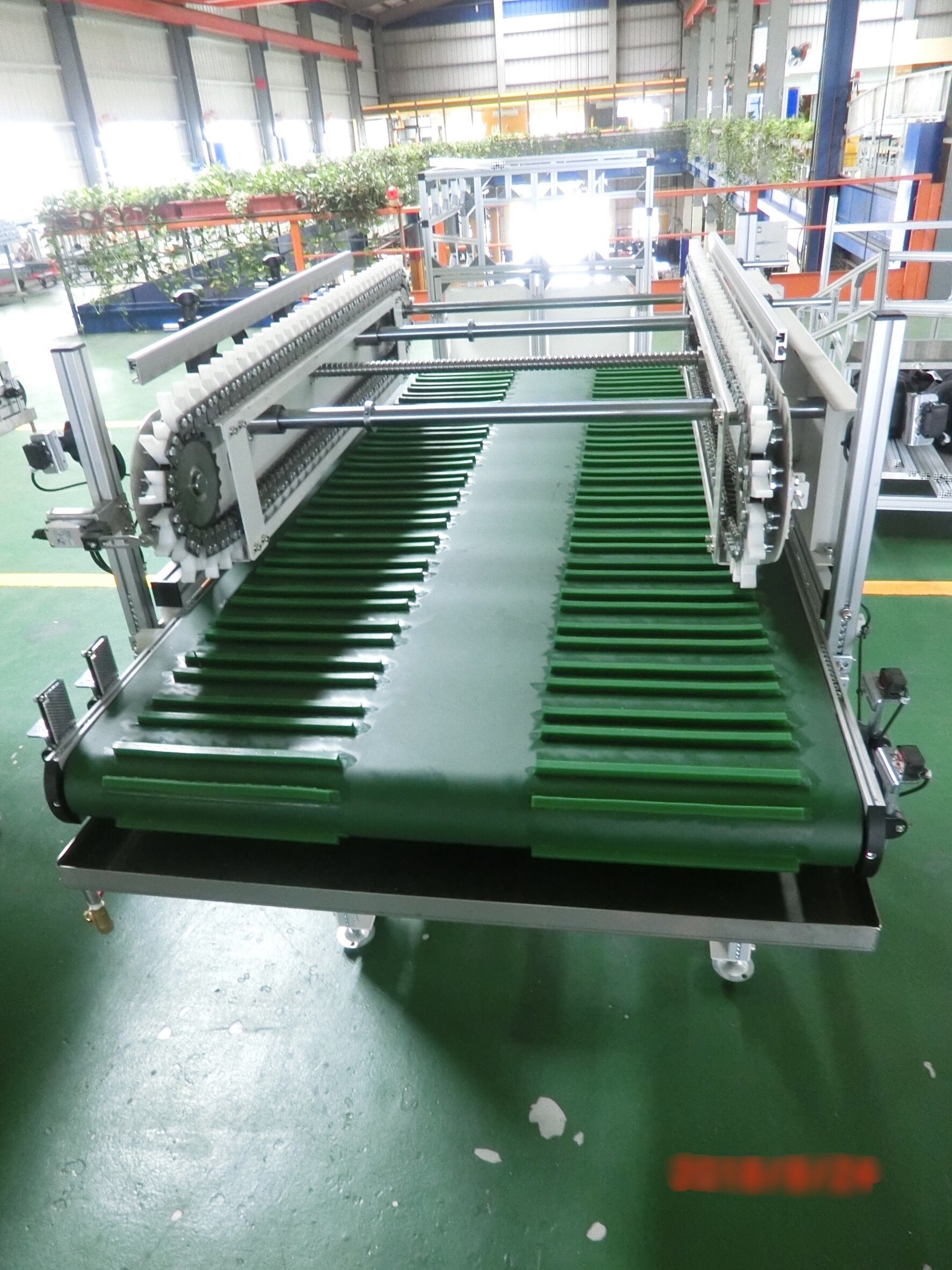 Make the most efficient allocation of time and complete the maximum effective production capacity.
Yuan Yu's automatic conveyor machine systems have been using in wide ranges of different industrials and conditions. From traditional industry to electronic industry all need to use it and also plastic injection-molding, aluminum extrusion conveyors, inkjet coding and marking conveyors, metal detector conveyors, wood processing conveyors, conveyors for punching, iron turning conveyors, labeling conveyors, blow molding machines, restaurant process conveyors, automatic packing machine, clothes washing conveyors, food processing conveyors, racks with hoist systems, safety fence, agricultural conveyors, bar storage racks, aluminum extrusion wood workbench. Let the products of Yuan Yu become a critical element on your production line!