With the advent of Industry 4.0, automated conveyor line equipment not only saves unnecessary manpower expenditure, but also changes the original production mode, maximizing the efficiency and effectiveness of employees.
This time, Yuanyu helped the aluminum foundry to plan a whole conveyor equipment of the aluminum extrusion type aluminum strip production line. From the beginning, the mechanical arm take out the cast aluminum parts and placed them on the aluminum belt conveyor developed by Yuanyu. Then, it is put together on the working conveyor belt of the main production line, allowing people to work alongside the aluminum extruded aluminum belt conveyor belt. The last remaining materials are uniformly transported to the central furnace through the iron belt conveyor, and they are formed into an internal circulation mode.
In this way, it replaces the previous one-person operation mode, which makes the movement of the entire production line smoother, reduces the number of personnel operating the machine on the site, and concentrates the work on the work-side conveyor. The management of employee performance brings a lot of benefits.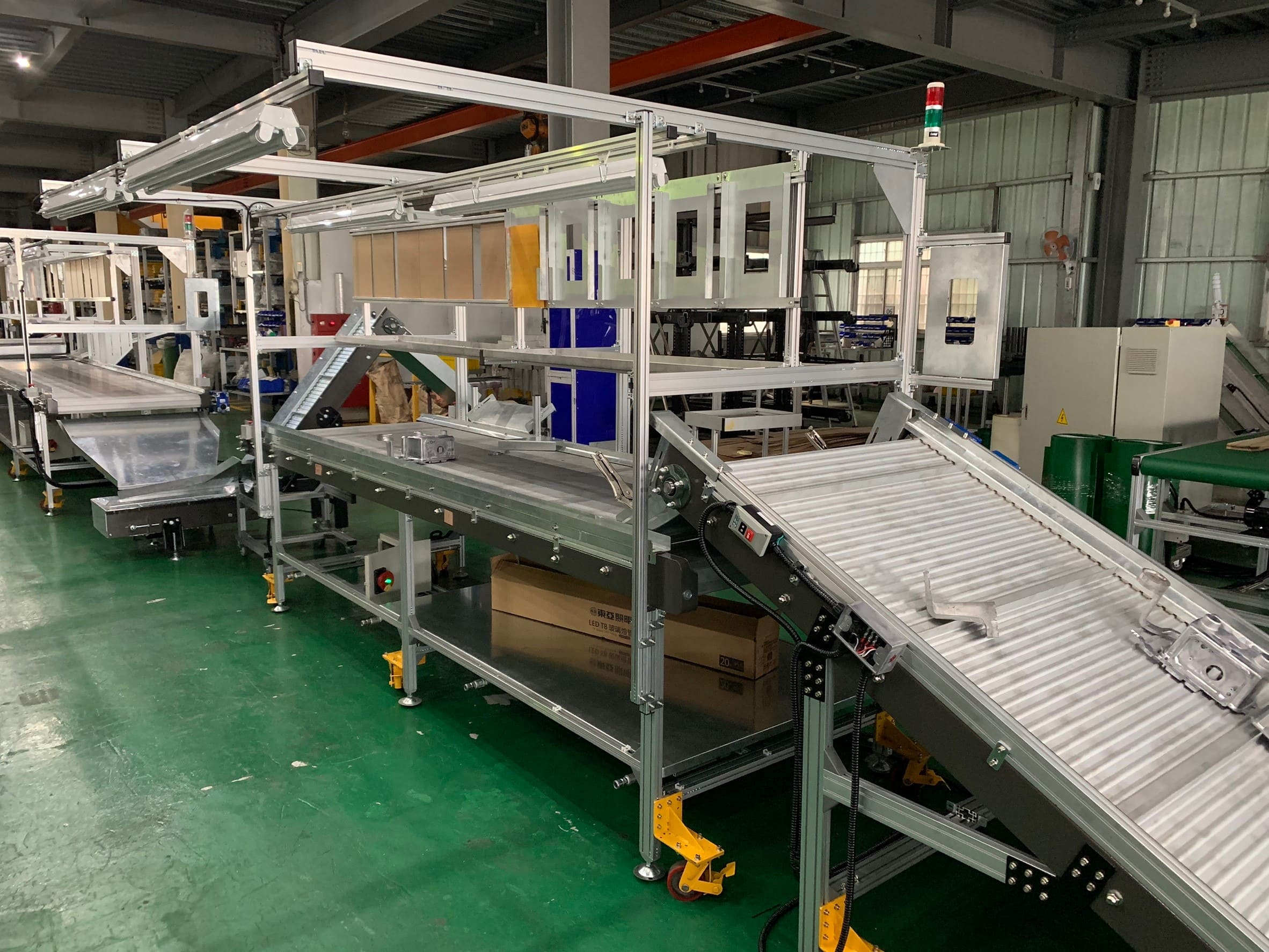 Yuanyu's excellent conveyor equipment will allow your industry to evolve and upgrade. Do you also have the needs of conveyor equipment? Welcome to contact us, professional conveyor manufacturer, here to serve you.
Yuan Yu's automatic conveyor machine systems have been using in wide ranges of different industrials and conditions. From traditional industry to electronic industry all need to use it and also plastic injection-molding, aluminum extrusion conveyors, inkjet coding and marking conveyors, metal detector conveyors, restaurant process conveyors, wood processing conveyors, iron turning conveyors, labeling conveyors, food processing conveyors, blow molding machines,conveyors for punching, automatic packing machine, clothes washing conveyors, racks with hoist systems, safety fence, agricultural conveyors,bar storage racks, aluminum extrusion wood workbench. Let the products of Yuan Yu become a critical element on your production line!