This case combined with the XY axis and the conveyor. In addition to the straight line conveyor, the turning conveyor also made saves a lot of space in the entire production line. Automation is so interesting, the unmanned factory seems to gradually become the development trend of the future factory, because this set of equipment the terminal user is abroad, and YuanYu and the terminal user have been continuously tested and modified to have such a smooth production line.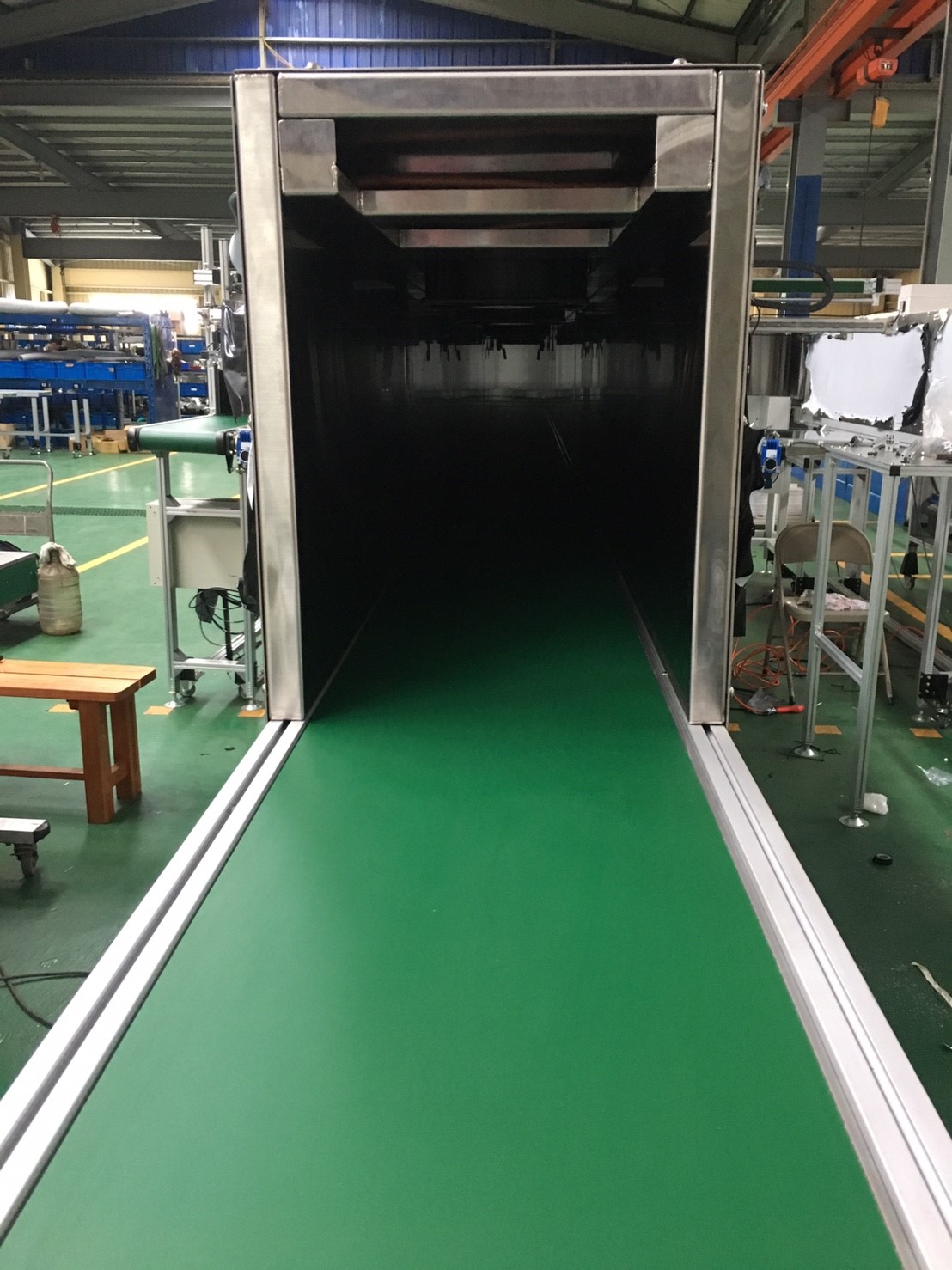 Many people will have a wrong concept. They feel that there is no problem in the production line after the automation equipment is put in. YuanYu provides another concept for everyone. The real automation upgrade is not a simple procedure or a machine replacement. This is an extremely complicated system engineering. Therefore, automation needs to start from a relatively mature technology, and it is impossible to pursue one step.
Plan these complicated things, and don't bother with it, then hand it to the YuanYu conveyor company to give you a full range of new horizons.
Yuan Yu's automatic conveyor machine systems have been using in wide ranges of different industrials and conditions. From traditional industry to electronic industry all need to use it and also plastic injection-molding, inkjet coding and marking conveyors, metal detector conveyors, restaurant process conveyors, aluminum extrusion conveyors,wood processing conveyors, iron turning conveyors, blow molding machines, labeling conveyors, conveyors for punching, automatic packing machine, clothes washing conveyors, agricultural conveyors, food processing conveyors, racks with hoist systems, safety fence, bar storage racks, aluminum extrusion wood workbench. Let the products of Yuan Yu become a critical element on your production line!