The girl's skirt is shaken like the aluminum-squeezing belt-type climbing food grade conveyor belt .It is particularly eye-catching in the factory. This is the aluminum extrusion conveyor belt designed by Yuan Yu Conveyor for the reflux cycle of tea.
The custom vibrating barrel is slowly dropped into the aluminum extrusion belt climbing conveyor through the vibration of the shaking barrel, because the design of the lotus leaf skirt makes the tea no problem of jamming material during the conveying process.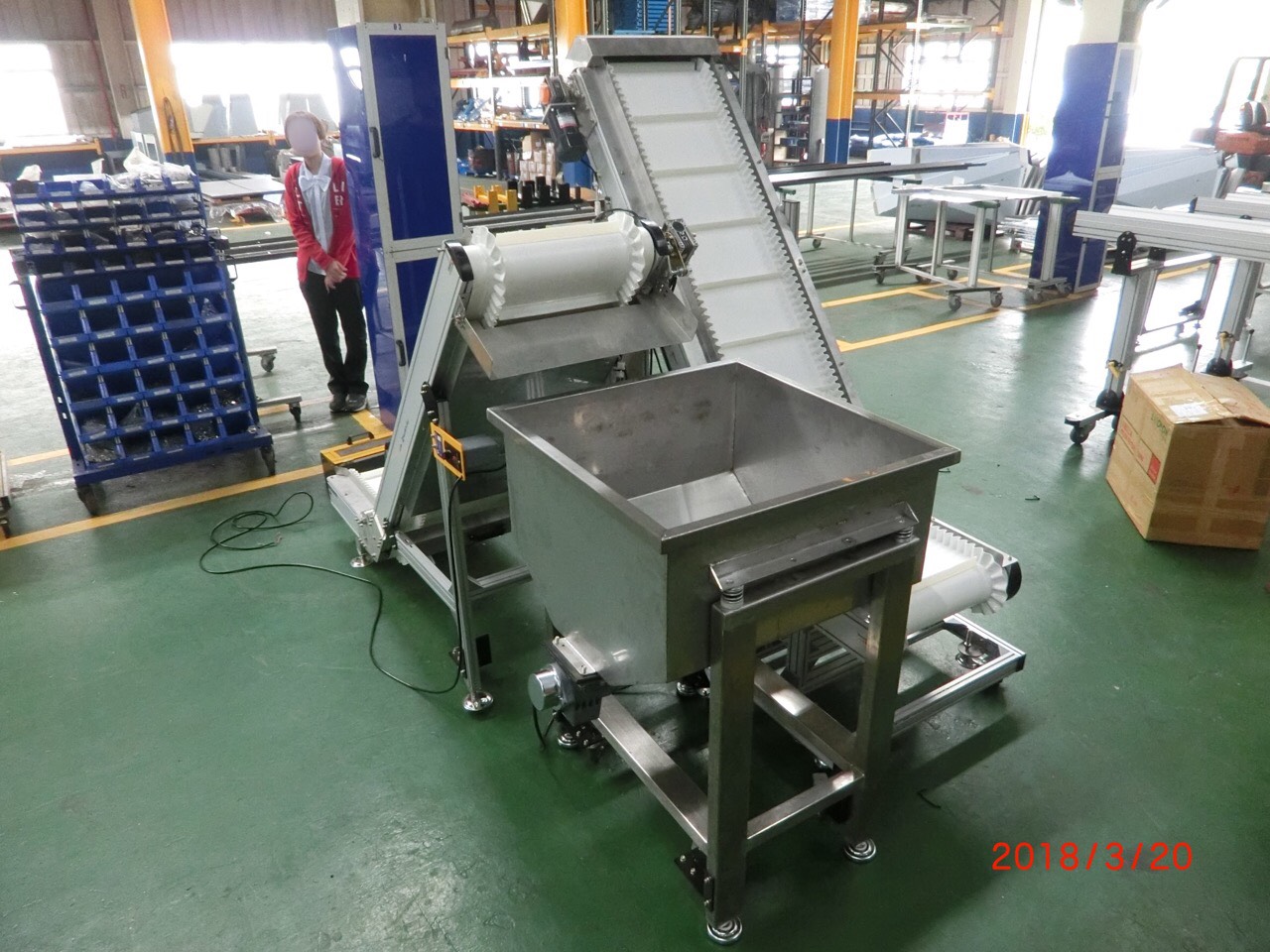 Yuan Yu Company is committed to professional and customized professional and has a professional business design team to solve the problem of transportation. Welcome to contact us!
Yuan Yu's automatic conveyor machine systems have been using in wide ranges of different industrials and conditions. From traditional industry to electronic industry all need to use it and also plastic injection-molding, aluminum extrusion conveyors, inkjet coding and marking conveyors, metal detector conveyors, restaurant process conveyors, wood processing conveyors, iron turning conveyors, blow molding machines, labeling conveyors, food processing conveyors, conveyors for punching, clothes washing conveyors, automatic packing machine, bar storage racks, agricultural conveyors, racks with hoist systems, safety fence, aluminum extrusion wood workbench. Let the products of Yuan Yu become a critical element on your production line!